What to pack for a road trip (with or without the kids)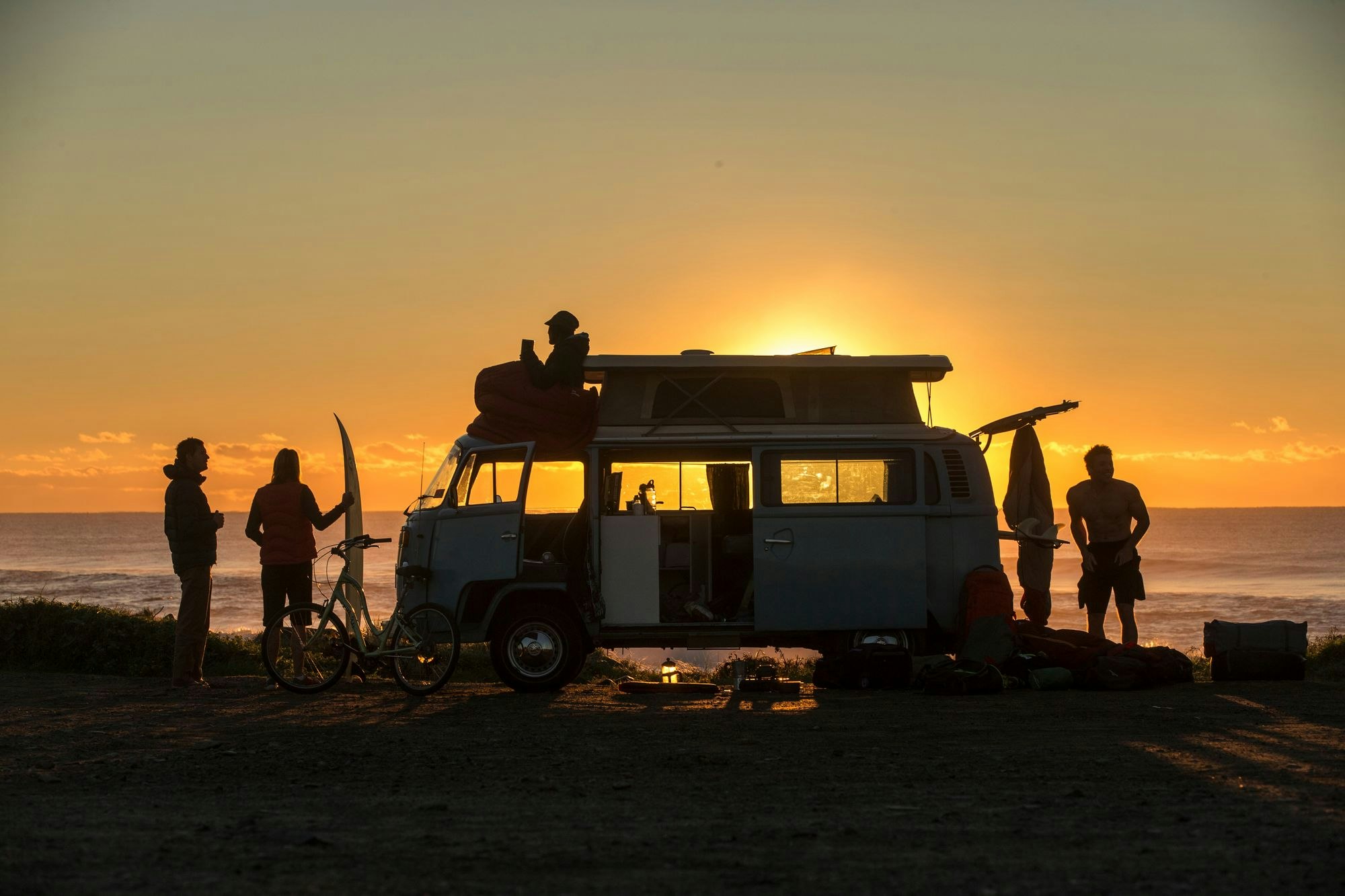 A road trip is one of the best ways to travel. Whether you like to wing it or follow a strict itinerary, you've got the freedom to explore and do what you please. And with some of the world's best national parks and natural wonders on our doorstep, who can resist?
---
And if it's a family vacation you want, a road trip will create those perfect outdoor memories. Kids love spotting wildlife, swimming in watering holes, and spending time with their family in a new and exciting place.
But before you get going, you'll need to be prepared. What's essential to pack, and what's nice-to-have? How do you minimize the amount of trash? And how do you keep everyone happy when you're confined in the car?
Here's what you need to know before you hit the road.
Essential items for a road trip
Clothing and Shoes
Clothing will always come down to where you're going and what you're doing. Ideally, your road trip wardrobe should embrace versatility. This way, you'll be prepared for most weather conditions and activities. And what you choose to wear will ultimately dictate the clothing choices you make for the kids too.
That said, here's what I usually pack for any road trip, come rain, hail or shine:
Zip-off fleece jacket. A fleece jacket is incredibly handy because you can wear them around town, around a campfire, or on the summit after a hike. Warm but breathable, they make a comfy addition to the kids' wardrobe and hold up to regular washing.
Comfy travel pants. Regardless if you're a passenger or the driver, you'll be grateful for a little more comfort on those long stretches of highway. Ditch the jeans (and their unforgiving seams) and choose pants specifically designed for travel. Sweatpants, joggers or a pair of leggings are all excellent choices.
Waterproof jacket. If you're passing through multiple states, it's highly likely you're going to experience a range of weather conditions – not to mention changing elevations. Besides keeping off the rain, you'll have another wind-resistant layer for those unexpected cool changes.
Merino tees. Merino wool ticks a lot of boxes. It's a natural temperature regulator so it's the perfect road trip material. The wool fibers will help you stay cool when it's warm, and warm when it's cool.
It's also naturally odor-resistant, so you can get a few days of wear out of each tee. Just make sure you let it dry it out overnight! Merino is also lightweight so it's great for hiking or general outdoor use. (Learn more about the benefits of merino.)
Merino socks. While we're talking about it, add some merino socks to your list. The material naturally wicks away sweat to keep your feet fresh and cool. You can wear them in the car or on the trail for a high-performance hiking sock.
Underwear. For obvious reasons. Don't leave home without em'!
Swimwear. Not driving by the coast? Come prepared for hot springs, hidden lakes, rivers or hidden swimming spots.
For cooler climates, you should include:
Merino thermals
Merino neck gaiter. Doubles as a headband or hair-tie.
Softshell pants
Fleece gloves or insulated mittens
Down jacket
Waterproof pants for hiking
Again, shoe choice is highly personal and dependent on how you like to travel. But keeping versatility front of mind, it's great to have:
1 pair hybrid shoes. Minimize your bulky shoe collection and look for something that is comfortable enough for every day, but still appropriate for light outdoor use. Brands like Merrell, Oboz, Saucony and Teva are a good place to start.
Otherwise, consider bringing your trail runners or a pair or urban shoes with additional functionality for the outdoors.
1 pair slip-on shoes like flip flops or waterproof sandals. Essential for those questionable camp showers, grabbing things out of the car, or just to let your feet breathe.
If you're planning on doing a bit more hiking (and why not?), include a pair of waterproof hiking boots that are appropriate for the terrain.