Where are the best hikes in Western Australia?
---
Caution: before any hike, always check relevant park management websites for updated information on track conditions, closures or dangers.
Some of the below hikes may have been affected by bush fires and may be closed for hikers. Please help those affected by fires by donating to The Red Cross, who work to provide aid during an emergency, conflict, disaster or crisis.
There's a lot going on in Western Australia. With a total land area of 2.646 million km², 2.14% of which falls within a national park, WA encompasses almost every kind of landscape you can imagine. Fancy a long walk along the state's seemingly endless coastline? Or perhaps you'd rather stay close to the capital of Perth and explore the hinterland of the south-west? Or maybe you're itching for a taste of the real wilderness and want to venture into the guts of WA's desert landscapes — of which, by the way, there are five. It's almost inconceivable just how vast Western Australia is, but really, this just means that you'll always have a new trail to explore, no matter how many you've already ticked off your to-do list.
While we're always going to advocate for spending your weekends outdoors, do keep in mind that WA's notoriously diabolical heat means that even the most experienced hikers must take the necessary precautions. Water sources are not readily available in some parts of WA, so even if you're only heading out for a few hours, it's imperative that you're well prepared. Avoid hiking exposed trails on those incredibly hot days, and always let someone know your itinerary beforehand.
Now, with all that in mind, here are just a few Western Australian hikes that deserve your attention immediately.
---
Camel Trail, Chichester Ranges
Features: Red rock, sandstone escarpments, rolling spinifex-covered hills and large termite mounds.
Rating: Easy.
Length/Time: 8km one way, 2 hours.
When to go: Accessible all year, but keep an eye on the weather. The trail is best when attempted in the early morning, as hikers can witness the colours changing across the striking landscape.
Child-friendly: Yes.
More information: Find out more about the Camel Trail here.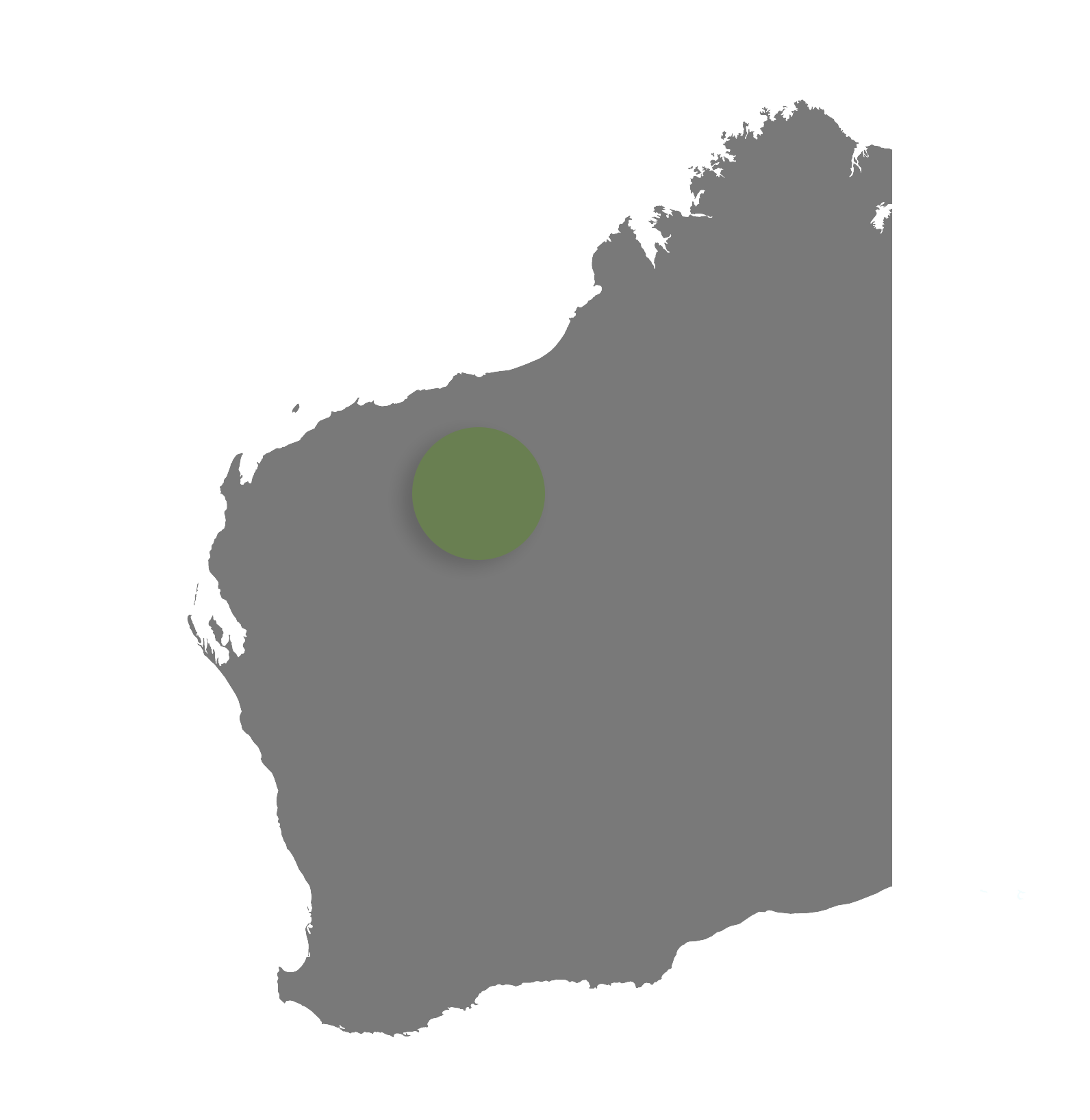 To kick things off, let's delve right in the outback. The Pilbara region of northern WA is known for its ancient landscapes and red earth, and possesses the sort of stereotypically Aussie scenery you'll find on many a postcard. Within this vast area lies the Chichester Ranges, which consist of jagged peaks, deep gorges, rolling hills — and the sensational Camel Trail.
Short but very sweet, you can either approach this hike as a one-way walk by leaving a car at either end, or hike up and back. In this case, you'll begin and end at Python Pool, which despite its name is actually a very lovely waterhole surrounded by red rock walls. From here, you'll follow a winding trail through Pilbara's iconic scenery, passing such famous species of wildflowers as Sturt's desert pea, mulla mullas and the holly leaved grevillea. Your endpoint (or halfway point for those on a return adventure) is the top of Mount Herbert. From here, you can enjoy views across the Chichester Ranges and out into the horizon.
If you are hiking back down, you'll no doubt be a little hot and bothered by the time you get back to the starting point, so cool off with a dip in Python Pool. The water is quite safe to swim in — no pythons, we promise!
Cape Le Grand Coastal Track
Features: a coastal trail, sheltered bays, granite trails (slippery when wet), Frenchman's Peak climb, wildflowers, kangaroos, snow-white sand on Hellfire and Lucky Bays.
Rating: Grade 5 (Difficult)
Length/Time: 20km one-way
When to go: October-December, February-April. You can go any time of year but the peak of summer can get very hot, while winter will see temperatures drop and rainfall increase.
Child-friendly: Older children, as some sections of the trail are graded difficult.
More information: the WA Parks & Wildlife Service website has updates about trail conditions, while Trails WA have in-depth information for those new to the trail.
Image: Kathmandu team member Annalies Koch
If you want to get a real sense of Australia's size, heading to hike the Cape Le Grand trail will do just that. An 8-hour drive southeast from Perth and 23 hours west of Adelaide, Cape Le Grand National Park is as isolated as you can get.
The 20km Cape Le Grand hike can be easily done in a day and is often begun at Rossiter Bay to the east, with the first section spent walking with a stunning view of Lucky Bay in the distance. There are some sections across the coastal section of the walk where you will cross granite for extended periods. This can be very slippery when wet, which is why it is ideal to plan ahead to do this hike during dry conditions, especially if you want to make the most of the stunning bays that dot the hike.
However you do this hike, whether making it a two-day circuit or arranging cars at either end, make sure you finish your trip off with a hike up the 262m Frenchman Peak. A 3km hike, reaching the top provides stunning views over Cape Le Grand National Park.
Image: Kathmandu team member Annalies Koch
Nancy Peak
Features: Wildflowers, granite outcrops and karri forests.
Rating: Moderate.
Length/Time: 5.5km, 3 hours.
When to go: Accessible all year.
Child-friendly: Yes.
More information: Find out more at Trails WA.
Down in the south of the state, just 40 minutes north of Albany, lies the Porongurup Ranges. These massive granite domes erupt from the surrounding flat lands, offering an ideal opportunity to capture a seemingly endless view of the region. The Nancy Peak circuit walk is a relatively easy trail that traverses the range's main peak, beginning at the Porongurup car park.
On its way to the summit, the trail passes the unique 'Tree in the Rock' and winds through karri forests and glades of mosses before emerging on granite outcrops. Your efforts thus far will be rewarded with views out to the Stirling Ranges and the Southern Ocean, but your trail now continues over a few peaks before snaking back down to the car park via a pass between Nancy Peak and Devils Slide.
If you'll be in the area for a while, be sure to also check out Castle Rock. Similar in time and distance, this walk features a granite skywalk suspended from Castle Rock, providing more sweeping views.
Manning Gorge
Features: broken rocky terrain, scrambling, a stunning isolated swimming hole as your reward
Rating: Grade 4 (moderate-difficult)
Length/Time: 5.6km
When to go: April to October
Child-friendly: yes
More information: visit the Trails WA website.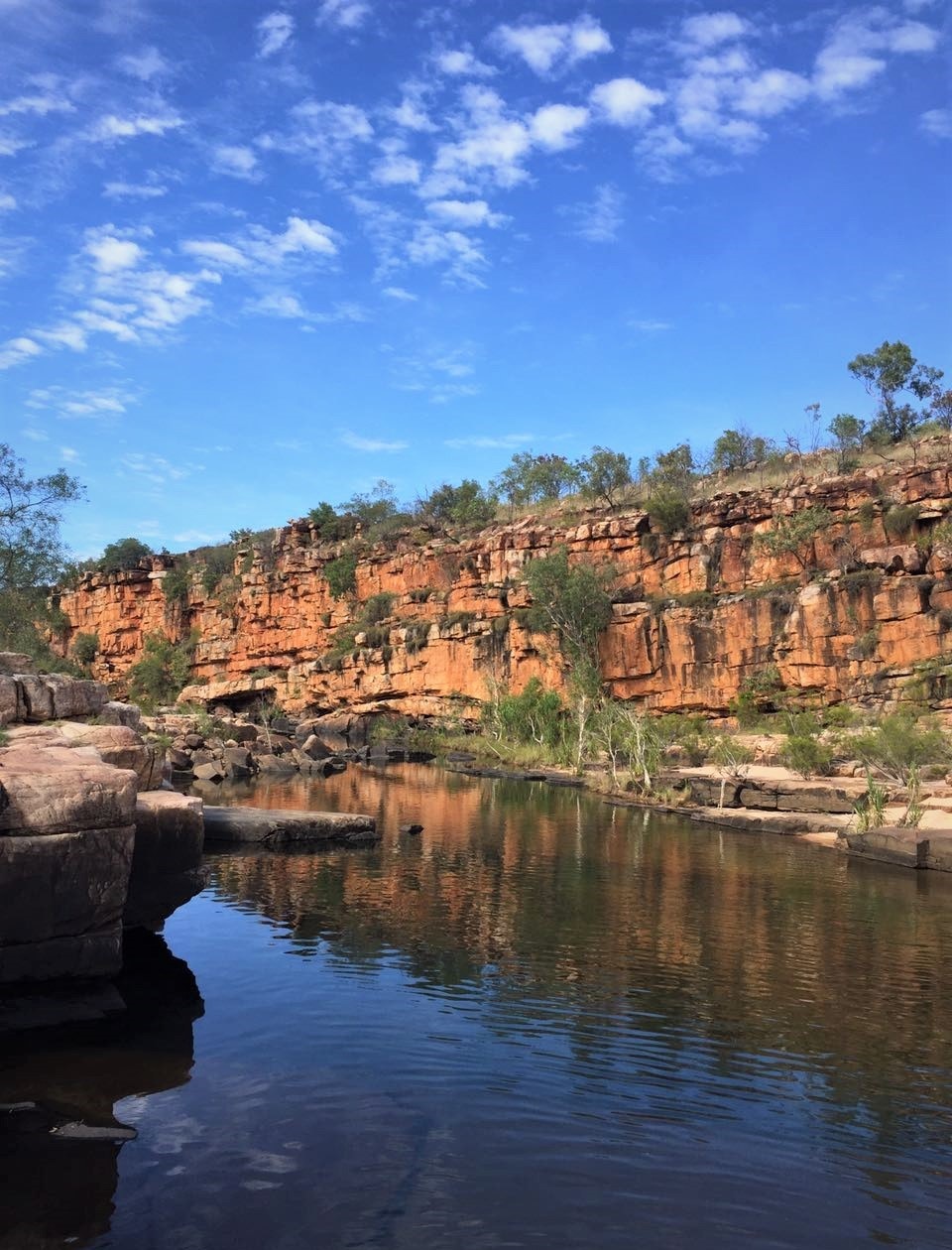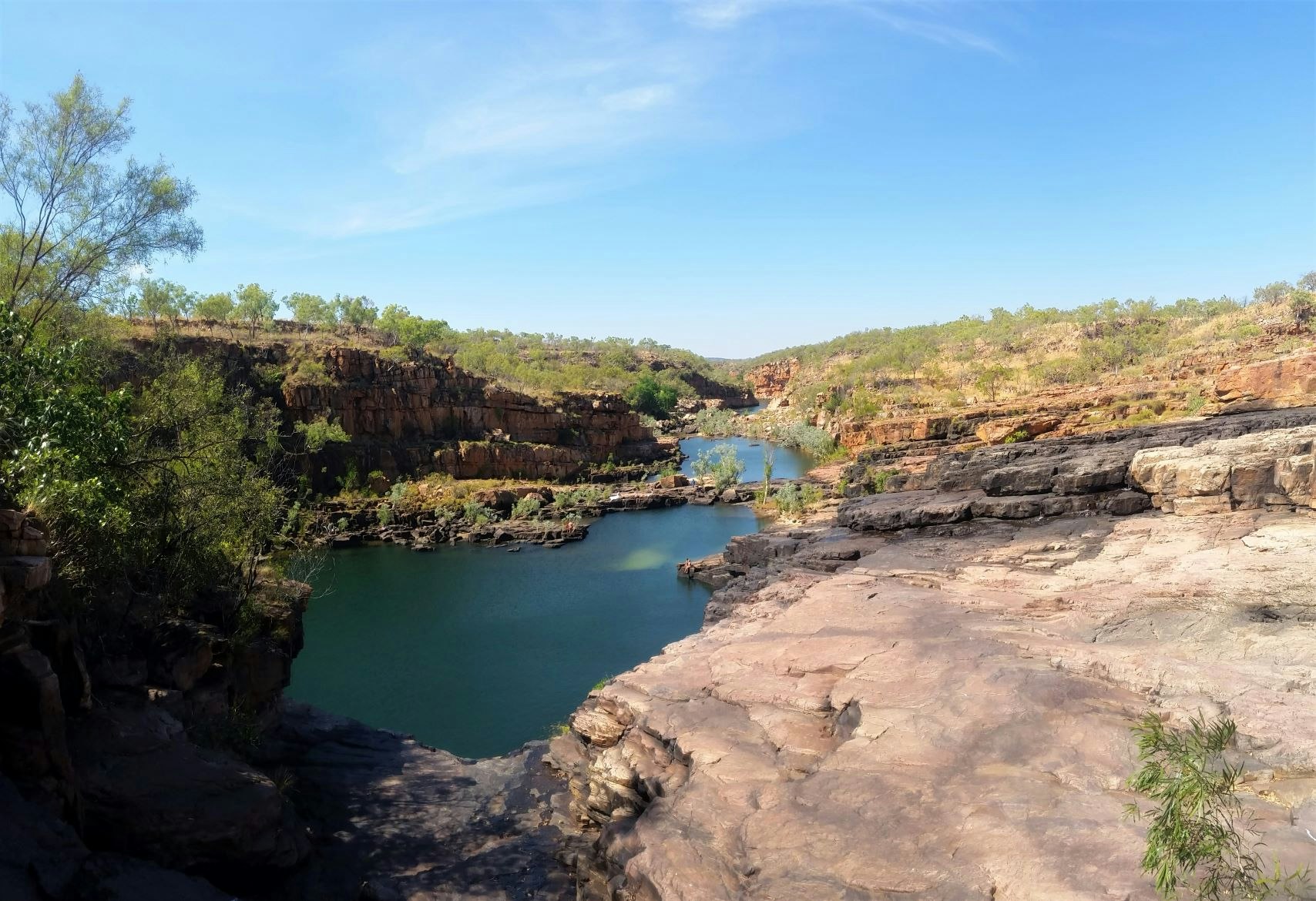 Image: Kathmandu team member Annalies Koch
Accessible only by four-wheel drive, this is a short but challenging hike underneath the heat of the sun, but the hike to Manning Gorge in the Kimberleys is all about the reward of that cool dip at the end.
Much of the hike is across broken and loose rocks, with some scrambling as you make your way to your oasis: Manning Gorge.
Tip: make this an overnight hike by camping by the still and evocative pools on the Manning River. Managed by the Kupungari Aboriginal Community, you are welcome to respectfully explore the incredible rock art that surrounds the area, which attracts people from around the world.
Bluff Knoll, Stirling Range National Park
Features: Mountain peaks, cliff faces, sheltered gullies and wildflowers.
Rating: Moderate.
Length/Time: 6km return, 3-4 hours.
When to go: Accessible all year, but spring is best in order to witness the wildflowers.
Child-friendly: Yes. The trail does include some steep and rough sections, but the trail is very well marked and easy to follow.
More information: Find out more at Trails WA.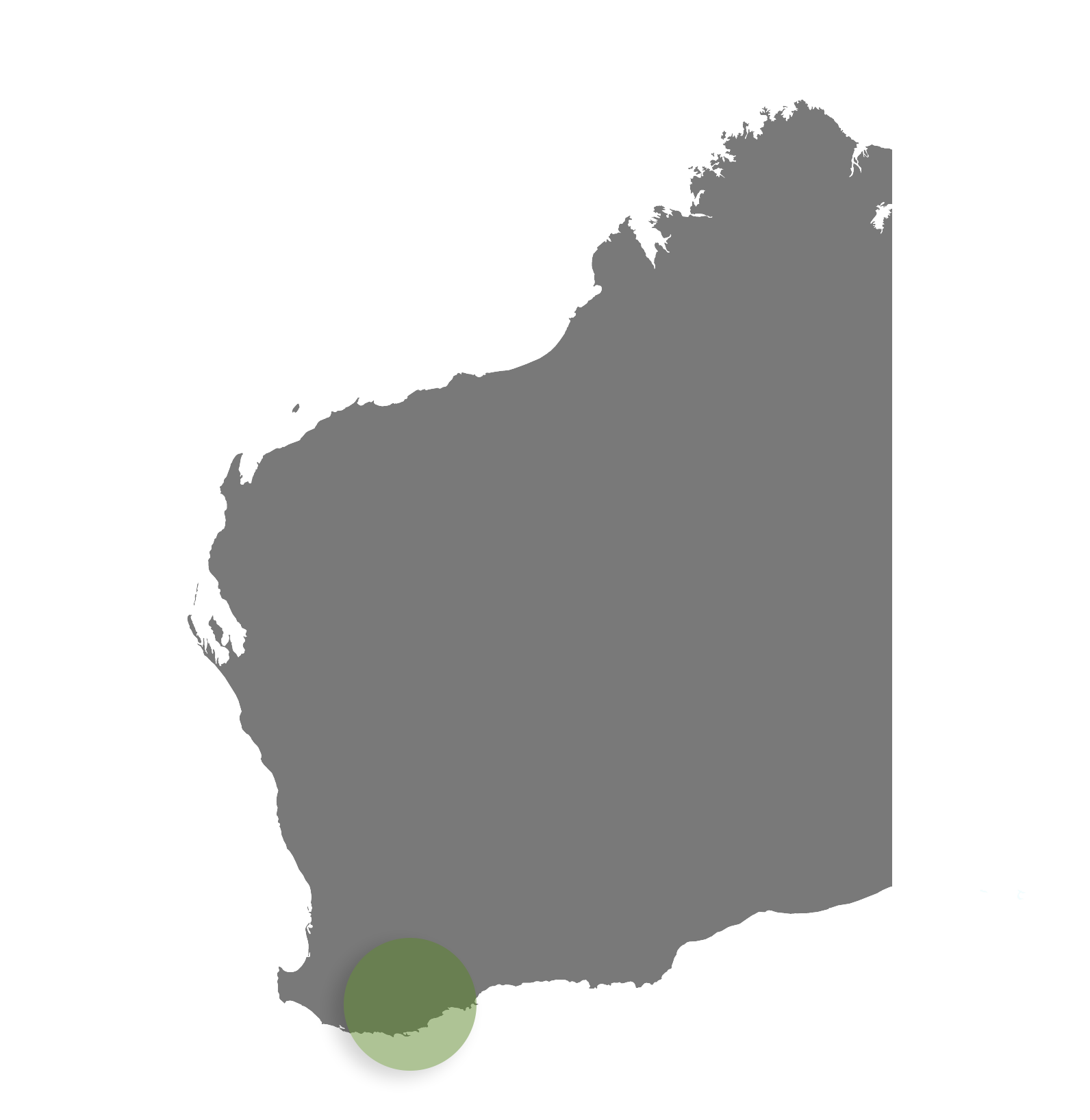 Image: Kathmandu team member Annalies Koch
One of the most popular day hikes in WA, Bluff Knoll is an absolute treat. The trail head can be found 4.5 hours south of Perth, or one hour from Albany, within the Stirling Range National Park. This park features the only major mountain range within the southern half of WA, so attracts those hikers who like a little altitude with their trails. Bluff Knoll is the highest peak in the park, and the up-and-back track to the summit not only rewards you with impressive views over the landscape, but provides access to a variety of wildflowers, birdlife and rock formations.
If you find yourself at the Bluff Knoll summit and not ready to turn around yet, it is possible to extend your hike. From the peak, a tough, 16km traverse will take you across the top of the Stirling Ranges to Ellen Peak. Note that there is no marked track across the ridge, and this two to three-day adventure requires a lot of scrambling and route finding. As such, it should only be attempted by very experienced and prepared hikers, but those that are up to the challenge will be rewarded with prolific views and wildflower displays — the region is home to more than 120 types of orchid, creating a truly unique hiking canvas.
It may seem contradictory after our warning about the intense heat of the state, but always pack a jumper or rain jacket when attempting this hike. The weather can be a little unpredictable in this area, and snow is not altogether uncommon, so it pays to be prepared for anything.
Purnululu, Kimberley
Features: Spinifex-covered grasslands and rocky terrain.
Rating: Moderate to difficult.
Length/Time: 30km return, 2-3 days.
When to go: Accessible all year.
Child-friendly: The hike is not marked, so while the trail is moderately easy to the gorge entrance, it is only advised for experienced walkers.
More information: Head to WA's Department of Biodiversity, Conservation and Attractions to find out more about this trail, and many shorter options in the area.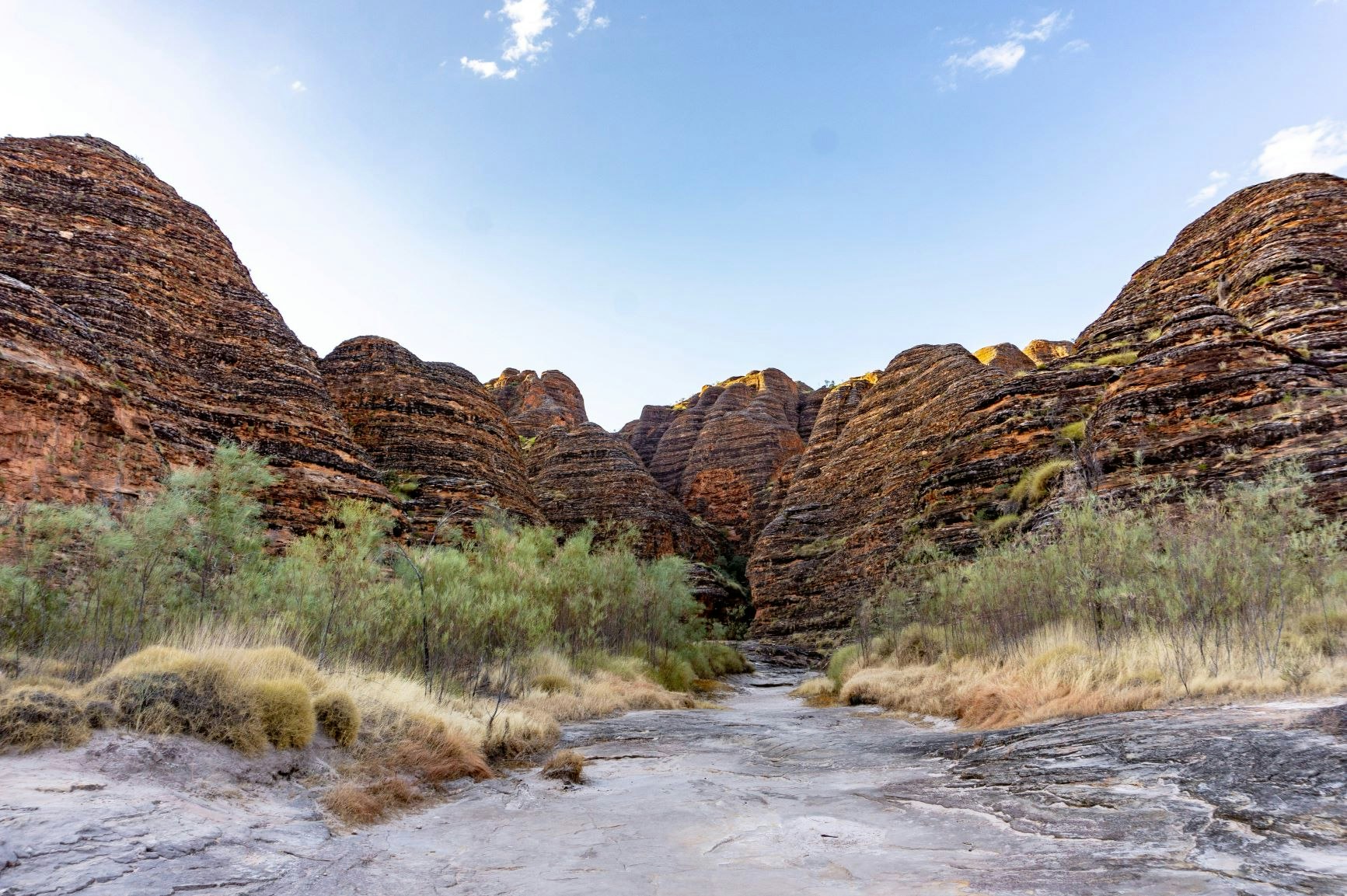 Up in the north of the state, near the border of the Northern Territory, lies an area known as the Kimberley. This sparse, arid area is recognisable for its rugged ranges, dramatic gorges and vast savannah, as well as the famous Bungle Bungle Range. This unique rock formation falls within Purnululu National Park, and while this range gets a lot of the tourist attention, another highlight of the park is Piccaninny Gorge.
There are a number of day walks in this area, with the trail to the gorge entrance itself a 7km return path, and certainly impressive enough for those who don't have the time or inclination to venture into the gorge. However, what lies beyond this point is nothing short of spectacular. By setting up camp within the gorge, you can explore a wonderfully remote pocket of the state over a few days, venturing into various avenues of this gorge system. However, it's critical that you register at the visitor's centre beforehand, as they will be able to provide more information on the trail at that time, including the current availability of water.
Cape to Cape Track, Margaret River
Features: Beaches, red granite outcrops, karri forest and towering cliff tops.
Rating: Moderate. It's relatively flat but the sandy beach sections can prove reasonably challenging.
Length/Time: 123km, 7 days.
When to go: Accessible all year.
Child-friendly: Not recommended for young children.
More information: Find out more at Trails WA.
Margaret River is well known for producing excellent wines, but it is also famous for this spectacular coastal track. Not for the faint hearted, this epic trail winds 123km from Cape Naturaliste to Cape Leeuwin, connecting each destination's lighthouse via some of WA's most pristine beaches.
The trail consists of old 4WD tracks, constructed pathways, firm well-graded tracks, rough stony paths and sandy beaches. Basically, you get a bit of everything here. You also don't have to attempt the walk in one go, as there are multiple entry and exit points if you would like to hike only a day section, or if you're keen to forego camping in favour of staying in town each night. Being a relatively flat hike, there are also multiple sections that can accommodate wheelchairs and prams, including the 3.8km stretch between the Cape Naturaliste Lighthouse and Sugarloaf Rock car park, and the 1km path and boardwalk between Ellensbrook Homestead and Meekadarabee Cave and Falls. However much or little of this hike you attempt, your experience is guaranteed to be exceptional, with the roaring of the Indian Ocean accompanying you every step of the way.
Bibbulmun Track (Albany to Denmark Section)
Features: Coastal scenery.
Rating: Moderate.
Length/Time: 78km, 5 days.
When to go: All year, but spring is best for the added beauty of wildflowers.
Child-friendly: The trail is relatively flat, but long. Younger children may struggle.
More information: To find out more about the Bibbulmun Track and its various sections, head to the trail's website.
Measuring 1,000km in its entirety, the Bibbulmun Track is one of Australia's longest tracks, and one of the world's finest (if we do say so ourselves). The track connects Kalamunda in the Perth Hills to Albany on the south coast over nine sections, and while completing the entire trail should definitely be on that aforementioned to-do list, it's also possible to choose just one section if you don't have a spare six to eight weeks to commit to the trail.
While any one section is guaranteed to impress, Albany to Denmark is perhaps the most scenic — albeit the furthest from metro Perth — as it traces a particularly stunning portion of the southern coast. The trail is solid underfoot, passing along Albany's famous sea cliffs, and each night can be spent in the comfort of a Bibbulmun Track hut. Plus, as it is the very first section of the trail (or the last, depending on which direction you are walking), this section will give you a wonderful introduction to the Bibbulmun Track, and allow you to easily pick up where you left off when you are inevitably left wanting more once you exit the trail at Denmark.
---
Find footwear for your next hike...