Reducing our carbon emissions
According to the United Nations, climate change is the world's number one threat.
---
We are now carbonzero certified
We've upped our efforts to reverse climate change, by offsetting our emissions to claim carbon neutrality.
We're doing this, because it's the right thing to do. As part of our Best for the World 2025 strategy we're commited to furthering reducing our emissions and moving toward a more sustainable way of doing business.
Join us on the journey.
Offset Carbon Programmes
As part of the journey to offset our global carbon footprint, we have invested in carbon credits generated from high-impact projects in Australia and China where we have our operations and factories, as well as supporting renewable energy generation in India. Each project delivers economic and social benefits for communities in addition to mitigating environmental impact.
Independent Assessment
We work with Toitu Envirocare, a carbon certification company, who verify our carbon measurements to achieve 'Toitu carbonzero certification' and help us identify ways to reduce emissions.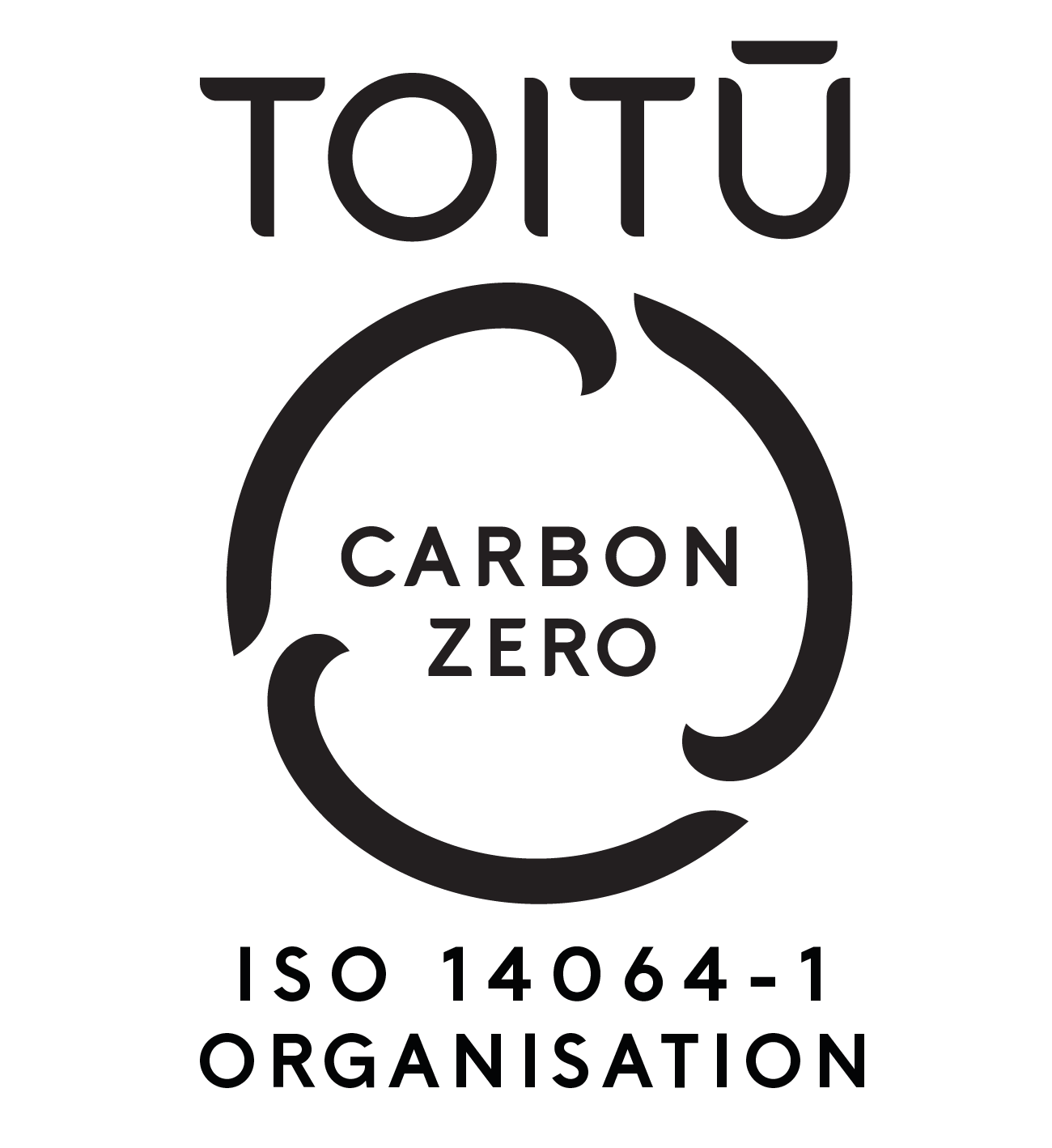 How did we get there?
The first step was to measure. Greenhouse gas emissions are grouped under the names Scope 1, Scope 2 and Scope 3.
Scope 1 are the emissions that come directly from the business. We don't own a vehicle fleet and lease our stores so our Scope 1 emissions are limited.
Scope 2 covers indirect energy emissions like the electricity we purchase from power companies for our store network, distribution centres and offices .
Scope 3 are emissions that occur in our supply chain beyond our organisational boundary including logistics like employee travel and transport of stock.
In terms of our organisational footprint, the biggest impact comes from transporting our products, so we track the emissions of all our shipments from port to port. Tracking this data will help us to streamline our operations, reduce our carbon footprint, and reduce our costs.
Our organisational carbon footprint in Australia is much higher than in New Zealand. This is a reflection of our larger Australian operational footprint and Australia's predominantly coal-based energy supply compared to New Zealand, where approximately 80% is renewable.
In addition to its targeted offsetting strategy, we have been tracking its carbon emissions for close to a decade and even through periods of strong global growth, we have managed to reduce our emissions total by 9%, and 34% per store on 2012 levels through installing solar power, Green Star buildings and energy efficiency projects.
Solar Powered Stores
We opened our first 100% solar-powered store in Blackburn, Victoria. This follows a solar panel installation in our Melbourne distribution centre in 2016. Kathmandu Project Manager Dean Smith says the Blackburn store was a good solar project because it is a stand-alone store. "Because many stores are located in large shopping centres, it won't be possible for solar power to be rolled out across the entire store network, but we intend to assess which of our stores can be adapted for solar power in the future to help reach our netzero carbon target by 2025." The system has a solar battery generator that's able to deliver 100% of the store's annual energy or up to 92,000 kilowatt-hours. The system will eliminate up to 124 tonnes of carbon dioxide emissions overall. The array will use the battery on overcast days and for backup power. A live feed of the store's solar activities will be displayed on a monitor within the store, allowing customers to view power generation versus usage.
Green Star buildings
We currently have three 5-star Green Star buildings including our New Zealand office. The rating measures the overall environmental impact of a building like water use, energy and emissions.
Habitat regeneration
In 2015, we started a program to offset all of our business air travel emissions through the Hinewai Reserve in New Zealand. The Hinewai project focuses on the regeneration of native vegetation and habitat for wildlife.
Located near the Kathmandu Christchurch office, the Hinewai project focuses on the regeneration of native vegetation and habitat for wildlife. Since 1987, the Hinewai Reserve has grown from a 109 hectare block of farmland to 1230 hectares of regenerating native bush.
Hinewai Reserve Manager Hugh Wilson was known as the 'gorse farmer' by locals. After farmers spent decades battling invasive plants like gorse, Hugh pioneered a way to use gorse as a shelter plant for regenerating natives.
This forest regeneration, along with predator control, has helped many bird species thrive in the reserve. Bellbirds, grey warblers, tomtits and pigeons are now regularly sighted. Tui, re–introduced in 2009, are also settling in.
Action through awareness
In our stores, offices, and distribution centres, heating and air-conditioning use the most energy. We educate our staff to effectively manage these systems. The same goes for lighting — regular reminders to switch off lights helps to minimise costs and the impact of our operational footprint.
New and refurbished stores are transitioned to LED lighting and motion detectors are installed to reduce energy consumption across our store network.